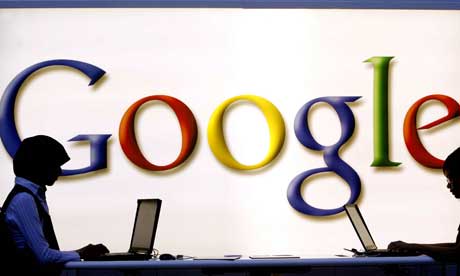 Google has topped a list of the world's most powerful brands, with new research estimating its value to be $86bn (£43bn).
WPP-owned research company Millward Brown puts Google at number one in its annual top 100 global brand power list for the second year in a row with a 30% year-on-year increase in its value.
Google beat General Electric to the top spot, with the NBC Universal owner's brand value estimated at $71.4.
The next most valuable brands are Microsoft at $70.89m, Coca-Cola at $58.2m and China Mobile at $57.2m, according to Millward Brown.
"Google's rank has been driven by fantastic financial performance and equity value," said Peter Walshe, the global account director at Millward Brown.
The top five remained unchanged year-on-year, with each company recording an increase in brand valuation by between 15% and 39% compared with 2007.
However, Millward Brown's annual BrandZ research, which takes into account the financial performance of a company combined with a measure of brand equity determined by a 100,000-strong global consumer survey, produced a number of changes in the ranking of the brands that make up the remainder of the top 10.
IBM's brand value increased by 65% year-on-year to $55.3m, moving the technology company up three places in the BrandZ list to sixth spot.
Apple was the biggest mover in the top 10, and a new entry, moving up nine places to rank seventh, with a massive 123% increase in brand value to $55.2m.
"Apple's 123% rise has proved to be from a mix of a slue of innovative products such as the iTouch, iPhone, Leopard and computers for which consumers have given the brand a lot of credit," said Walshe.
Fast food giant McDonald's brand value grew by 49% - in eighth at $49.49m, while Nokia was up 39% and in ninth at $43.9m.
Cigarette giant Marlboro was the only marque to drop in the top 10, down four spots to 10th, with a 5% drop in brand value to $37.3m.
"You have to remember that these are global valuations," said Walshe, explaining why in an anti-smoking era the tobacco company still did so well in the ratings.
"The business is expanding in markets including Asia and South America. It is only in the west that we see decline. Its brand contribution [to the brand valuation] is also extremely high."
Mobile operator Vodafone was the top-ranked British brand, up 12 places on the back of a 75% increase in value to $36.9m (£18.5m).
Millward Brown tracks 50,000 brands globally, which are whittled down for its annual BrandZ top 100 list.

ft in the search engine business.
http://www.guardian.co.uk/media/2008/apr/21/googletghemedia.digitalmedia