A
study undertaken on behalf of Israel's foreign ministry
by an international market research company found that India is the most pro-Israel country in the world, beating out the United States by two percentage points.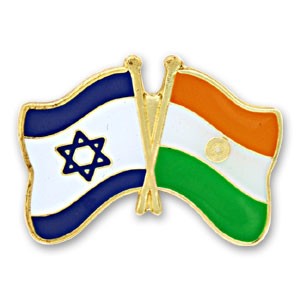 The study, undertaken as part of the "Branding Israel" project, looked at what it calls the world's 13 most important countries and included 5,215 interviewees. Asked a series of questions, participants graded their sympathy for Israel on a 1-to-10 scale. Some results, given in terms of percentage expressing sympathy to the Jewish State:
58% India
56% United States
52% Russia
52% Mexico
50% China
34% Great Britain
27% France
23% Spain
Indians and Israelis have many common platforms:
1) Indians are pro development, peace loving, pro democracy and intellectual people just like israelis and indians have high praise for Israel for defending itself from the clutches of surrounding muslim nations in a brave and aggressive manner. India is not able to do that with pakistan , bangladesh, afghanistan, china. Indians crave for that aggression and bravery so they love and highly appreciate Israel.
2) In any international dispute the indians have a 100 percent inclination in favour of israel because indians better understand the mentality of muslim nations. although indian government do not openly favour israel due to some international equations and due to large population of muslims here in india.
3) It is for sure that india and muslim nations are not natural allies due to vast differences in culture, society, government,way of thinking etc. Indians find Israel close to their heart because everything including religion has very high degree of similarities.
http://www.danielpipes.org/blog/2009/04/india-the-most-pro-israel-country